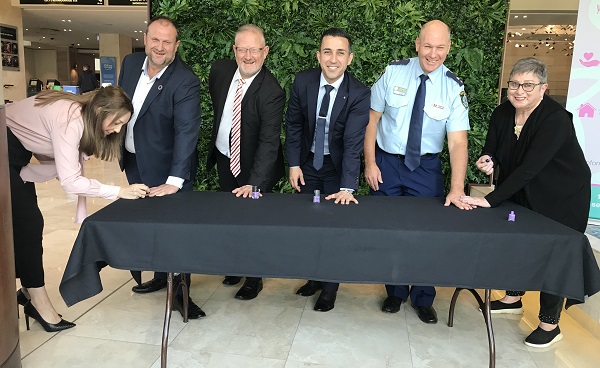 By Bev Jordan
If you wonder why you are seeing men in the Hills with one purple fingernail it is because they want to start a conversation about domestic violence and talk about how to end the epidemic.
The Purple Nail Tribe campaign has been launched this month by the Lisa Harnum Foundation to encourage men to pledge to help end domestic abuse and the silence surrounding it.
Last week Hills Police Commander Supt Jason Joyce joined CHRG CEO David O'Neil, Sydney Hills Business Chamber manager Richard Holland and Rotarian Alex Hezari to have the ring finger of their left-hand painted purple by Aileen Mountifield, founder of the Lisa Harnum Foundation.
Recent statistics report one woman a week is dying due to domestic and family…