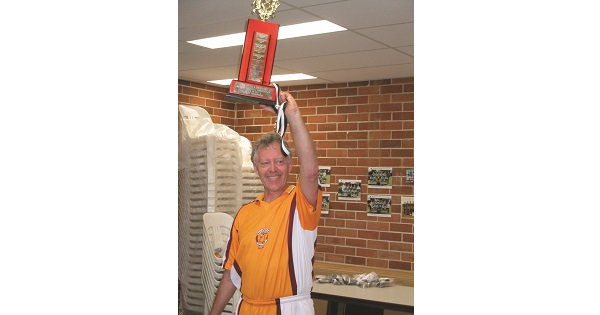 By Lawrence Machado
Terence Milton's exploits for his beloved Baulkham Hills FC is the stuff of legends and truly inspirational because he is officially Australia's oldest registered footballer at a mere 78 years.
The oldest tag stunned the English-born Milton, who plays in the over-45s team. It is a massive credit to his remarkable fitness and commitment, which sees him mow and mark all five fields at Ted Sherwood Reserve each week, with fellow club stalwart Peter McLoughlin.
"It came as a complete surprise to know I am the oldest registered footballer in Australia," Milton said. "I thank my wife Lorraine, the people in this wonderful club and my excellent physios at Beecroft for keeping me going.
"I love the game and I…