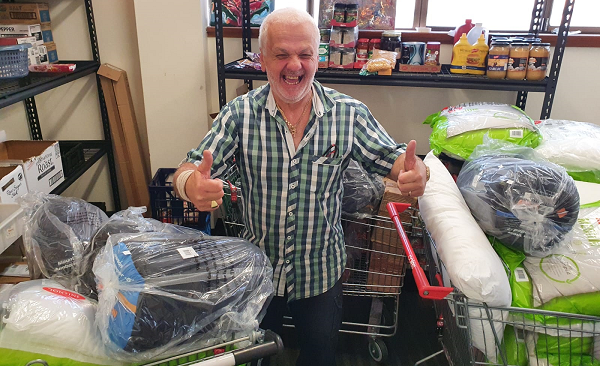 Tears of gratitude were flowing when sleeping bags, pillows, care packs, blankets and beds were donated by CHRG (Castle Hill RSL Group) to Parramatta Mission.
The brand new items were excess to demand after the club became an evacuation centre for the victims of the Hawkesbury Floods.
CHRG has been working closely with Parramatta Mission supporting their Meals Plus Program which operates primarily as a meals service for people either experiencing or are at risk of experiencing homelessness.
Davyn De Bruyn from Parramatta Mission said Parramatta Mission serves between 150 – 180 meals per day. "During Covid our food parcels that we hand out have increased by about 15 per cent."
He said the care packs were distributed with the food…