Kiel Try Saves The Day For The Bulls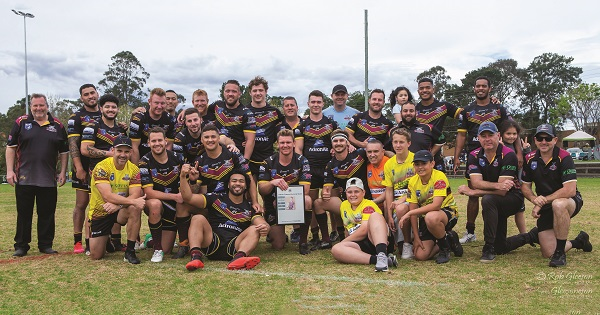 By Lawrence Machado
The Hills Bulls underlined their Ron Massey Cup credentials when Shane Kiel scored a last minute try for a remarkable victory over Glebe Dirty Reds 26-24 at Cronulla.
The Bulls were gone when Glebe sped to an 18-0 lead inside 20 minutes on a hot Good Friday afternoon but a fiery talk by the Hills coach Mick Withers at half-time turned the game around.
Glebe led 24-20 with the clock winding down when Kiel finished off a good team move by scoring on the right side with a Tom Carr conversion sealing it.
"The team showed a bit of character to pull off the win after we made a few errors in the first half," Withers said.
Jesse Marsche, Josh Benjamin, Dom Reardon and Tom Carr scored earlier for the Bulls.
The Bulls lie…