Ferries cancelled, traffic alert as smoke, fog shroud Sydney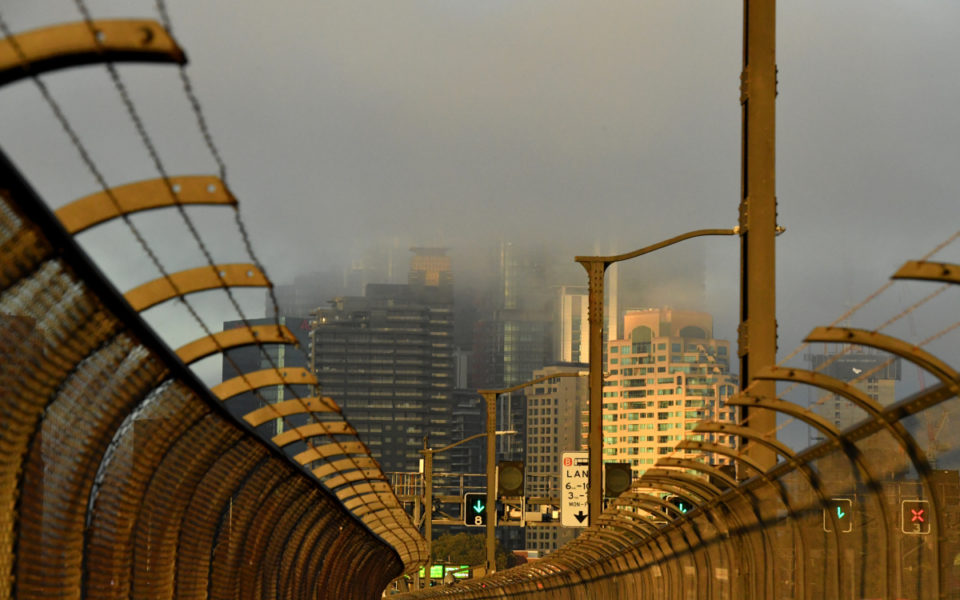 Sydney has been blanketed by fog on Monday morning, with drivers warned about poor visibility and ferry services cancelled.
The Bureau of Meteorology warned that road conditions would be dangerous and motorists were advised to take extreme care.
"Fog developed in the western suburbs, and it's currently making its way eastward and moving over eastern suburbs, so expecting driving conditions to be a little bit hazardous," meteorologist James Taylor said.
"When we get cool air and clear sky it's good for trapping smoke down close to the surface, it's also very good conditions for fog formation."
F3 Parramatta River, F4 Pyrmont Bay and F8 Cockatoo Island ferries were not running due to heavy fog.
There was no forecast for when…