Driver's hilarious note for Tesla car parked over two spaces in eastern Sydney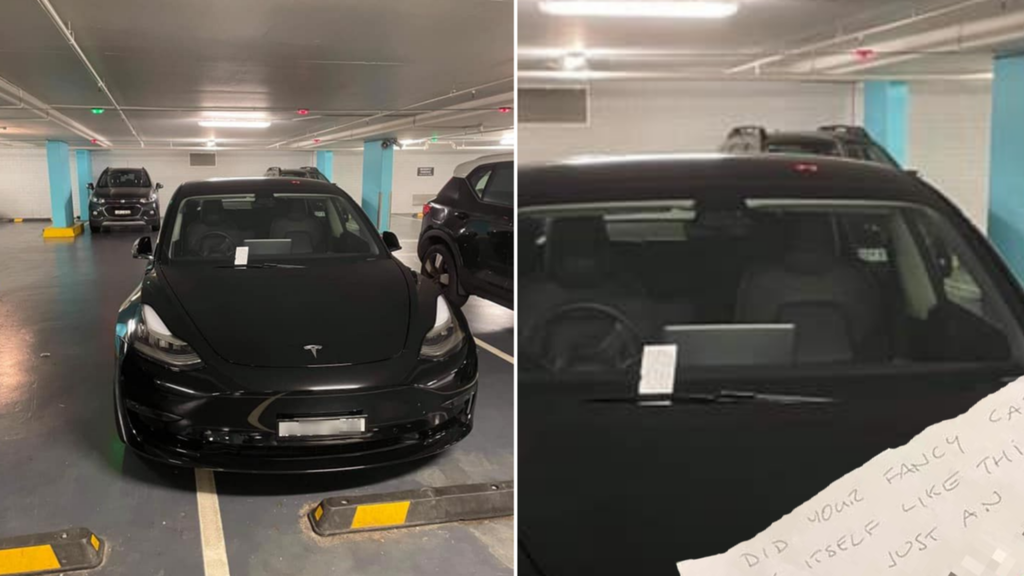 A Tesla driver in Sydney was in for a nasty surprise on Sunday night, returning to their car to find a message scrawled across it.
The black Tesla Model 3 was parked across two car spaces in the Bondi Beach Woolworths carpark in Sydney's east.
One person was none too pleased – and let out their frustration in a note they left on the car's windshield.
"Did your fancy car park itself like this, or are you just an inconsiderate c**t?" the note read.
The message has divided internet users…